​Online Learning & Private Workshops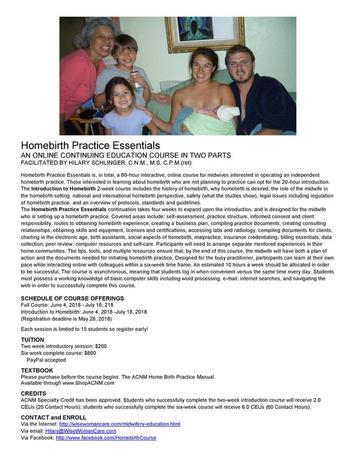 Homebirth Practice Essentials
​
On-line midwifery education for the CNM/CM/CPM who wants to transition to independent home birth practice....or just learn more about the history, philosophy and safety of the home birth option. The original online course will be offered Summer 2018 in two parts - Introduction to Homebirth (2 weeks/20 hours/$200) and the continuation Nuts & Bolts of Homebirth Practice (4 weeks/40 Contact Hours), making Homebirth Practice Essentials a total of 6 weeks/60 Contact Hours for only $600. Space is limited in each course, so sign up early! Click on the thumbnail to see a larger graphic of the Homebirth Practice Essentials flier. Approved for Continuing Education Contact Hours via the ACNM.


Taking the course with a group means more discussion board feedback and interaction with peers. The next scheduled group class is June 4, 2018 - July 16, 2018.



---
Hilary Offers More Midwifery Education:


A MEAC-Accredited Midwifery Educational Program
hschlinger@swtc.edu
Hilary Schlinger is now a Midwifery Instructor at Southwest Tech!
---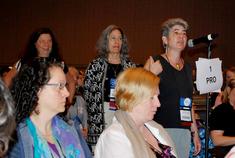 Other Educational Courses for Midwives
Hilary Schlinger also offers midwifery workshops covering topics such as billing, suturing, Lyme 101 for Midwives, and Updates in Well-Woman care. Sponsor her to teach for your state or local midwifery organization!
---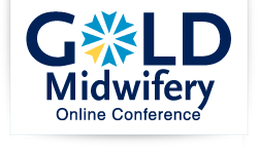 ---