Wise Woman: Partner for Health

Counseling for health care questions is provided
in partnership with
my clients. I serve women in Albuquerque and surrounding communities on-site, and women at-a-distance via
telephone,
as an
educator and guide
for health decision-making.
Services include:
pregnancy counseling: making informed decisions throughout the childbearing year;

fertility counseling;

nutritional counseling for all stages of life;

counseling regarding natural and conventional treatment for fibroids, endometriosis & PCOS (polycystic ovarian syndrome);

breastfeeding consultations;

guidance regarding testing and treatment option available for chronic Lyme disease & chronic fatigue syndrome.

---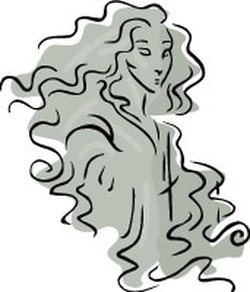 My role is to be a facilitator and educator for women's health. I guide women through an examination of their beliefs about their bodies and their health, about the role of testing and technology in medicine, woven with their current health status. My work entails constantly bringing assumptions to light, supplying women with information so they can make the choices that are appropriate to their own unique, individual circumstances.

My job is to ensure that each woman understands health options based on information regarding both her physiology and the effectiveness of all treatment methods. This philosophy of education and responsibility applies for decisions made throughout a woman's life, from adolescence through menopause and beyond.

---
Hilary Schlinger
- CNM, CPM, MS
Master of Science in Midwifery, Philadelphia University; Certified Nurse Midwife (ACNM);

Registered Nurse and a Certified Professional Midwife (NARM - retired);
holds midwifery and nursing licenses in both New York and New Mexico;
first became licensed as midwife in New Mexico in 1982;
Bachelor of Science degree from Cornell University;
Associate of Science in Nursing from Regents College;
Associate degree from the National College of Midwifery;
Served4 years on the Board of Directors of the Midwives Alliance of North America;
Authored the book Circle of Midwives;
Edited numerous midwifery texts;
Guest lecturer and workshop presenter in educational, medical, or professional settings;
Preceptor for numerous midwifery apprentices;
A faculty preceptor for the National College of Midwifery;
Adjunct faculty for Philadelphia University;
Provided care for hundreds of women in family planning clinics;
Mother and grandmother.